Join our Xtreme for Kids team by cycling the Cape Town Cycle Tour - 12 March 2017
Donation : R 3000
Can be made up by making a donation or raising funds through sponsorship and donations from others.
Includes: CTCT entry, branded cycling shirt & gift bag.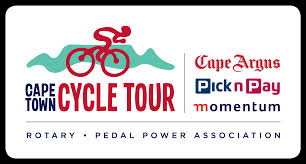 ENTRY FORM FOR THE XTREME TOUR AND XTREME CAPE TOWN CYCLE TOUR (Click here...)
XTREME FOR KIDS NATIONAL CYCLE TOUR
2 - 12 March 2017
Be one of our eight extreme cyclists will be cycling from Johannesburg to Cape Town ending, ending the tour by cycling the Cape Town Cycle Tour.
Ten days, nearly 2000 kms - during which they will stop at 7 schools and speak to more than 6000 children about bullying.
This is a life changing experience that will not only challenge your endurance, but also touch your heart.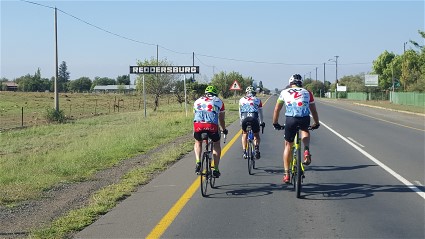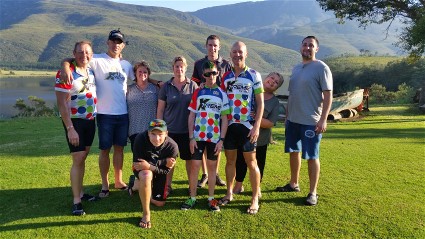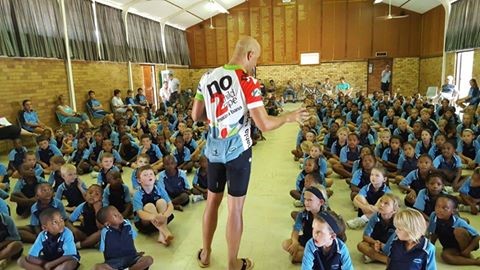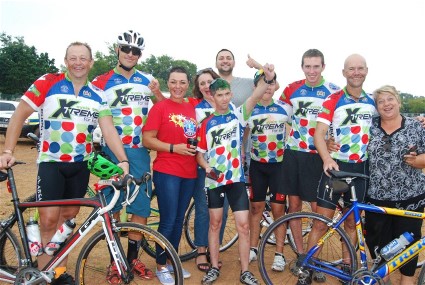 2 MARCH
120 km
3 MARCH
190 km
4 MARCH
157 km
5 MARCH
271 km
6 MARCH
232 km
7 MARCH
161 km
8 MARCH
161 km
9 MARCH
168 km
10 MARCH
153 km
11 MARCH
12 MARCH
Johannesburg - Parys
Visit : Johannesburg School
Parys - Welkom
Visit : Bothaville School
Welkom - Bloemfontein
Bloemfontein - Gariep
Gariep - Graaff Reinet
Visit : Colesberg School
Graaff Reinet - Uniondale
Visit : Aberdeen School
Uniondale - Mosselbay
Visit : George School
Mosselbay - Swellendam
Visit : Mosselbay School
Swellendam - Wolseley
Visit : Swellendam School
Wolseley to Durbanville
Welcoming ceremony
2017 Cape Town Cycle Tour
109km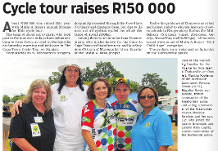 In 2016 the funds raised with Xtreme for Kids was used for our
Getting Conversation Going Project
.
More than 10 000 children across South Africa was reached by the Anti-Bullying campaign which forms part of this project.
In addition to this funds were also used to assist us to supply comfort packs.
Each such a pack costs R 170 and this year through this project and other donations we have been able to supply more than 3000 packs in Gauteng, Western Cape and the Orange Free State.